Welcome to the official website for Kevin Gilbert.
We hope you enjoy our new look and updated content.
Join us on our FaceBook & YouTube pages.
Please bookmark this site for news and updates.
THUD: 20th Anniversary Deluxe Edition On Sale Now!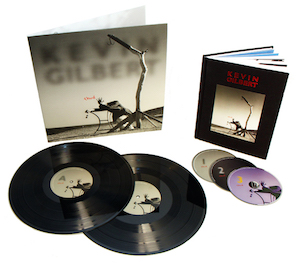 3-CD Set


34 total tracks
3 new studio tracks
18 previously unreleased demos, & alternate mixes
Remastered from the original analog tapes
Packaged in a 32-page hard bound book
Very Limited Release!
THUD is also available as a combo pack with a 2-LP (180gram) set.

Two New CDs Available Now!
We are excited to present these two new releases. Sold separately or together for added savings.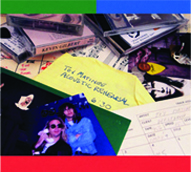 Kevin Gilbert – Toy Matinee Acoustic


6 Acoustic rehearsal tracks recorded live, in-studio, in 1990,
with Kevin Gilbert, Marc Bonilla, and Spencer Campbell.
1 Acoustic Christmas Track recorded live, in-studio, in 1990,
with Kevin Gilbert & Marc Bonilla
3 Full-band live tracks recorded live, on-stage, in Ventura, Ca. in 1991,
with Kevin Gilbert, Marc Bonilla, Spencer Campbell, Sheryl Crow, and Toss Panos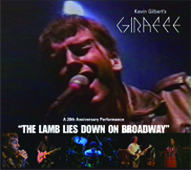 Kevin Gilbert's GIRAFFE:
A 20th Anniversary Performance Of
"The Lamb Lies Down On Broadway"


13 tracks • 75 minute CD
Recorded live at Valley Arts Center, Los Angeles, CA • November 8, 1994,
with Kevin Gilbert, Nick D'Virgilio, Stan Cotey, David Kerzner, and Dan Hancock